Masquerade Journey is a reunion party that held by my office on December 30th, 2010 at KAMPUS, Menara Emporium. It is a party given by my lovely-loyal office for the winner of the competition. Actually the competition is all about the blablabla which is not important to explain in here. haha The important thing is me and all the creative staff were invited but not as a guest but AS A CREW! Yap UUJ-ujungujungnyakerja but its fine, were having so much fun out there.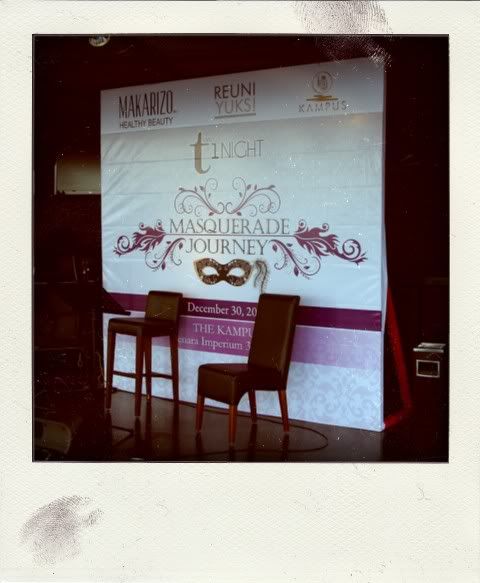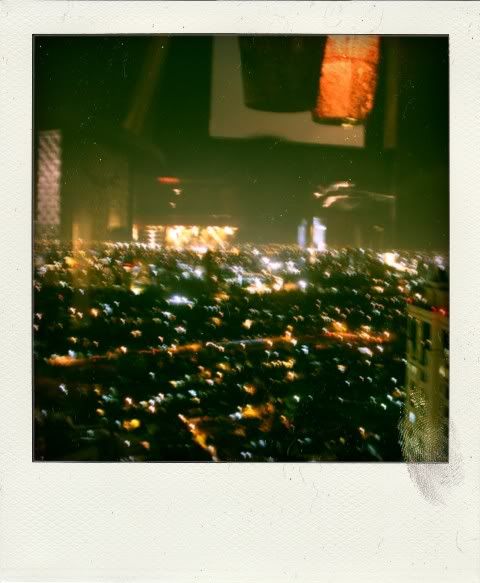 It was the first time i saw the whole Kuningan from the top of Menara Kuningan. And oh the view is so WOW from the 35th floor! The lights and the sky is just sooo perfect for relaxing time with friends but unfortunately i have to work on there for that time. But its okay as long as i still have a little time to laughing out loud with the guys. I'll be back again-for sure with all my friends!
Photo right above is all Creative + PR division, left to right Riko | Vian | Me | Mba Rissiani | Mba Shanty | Bonny| Anjar | Mas Andi | Adi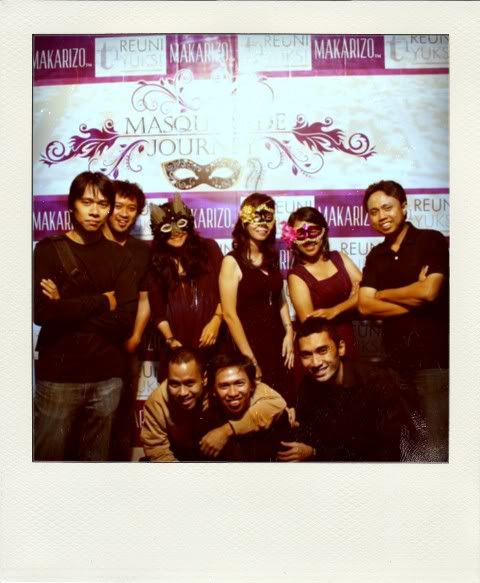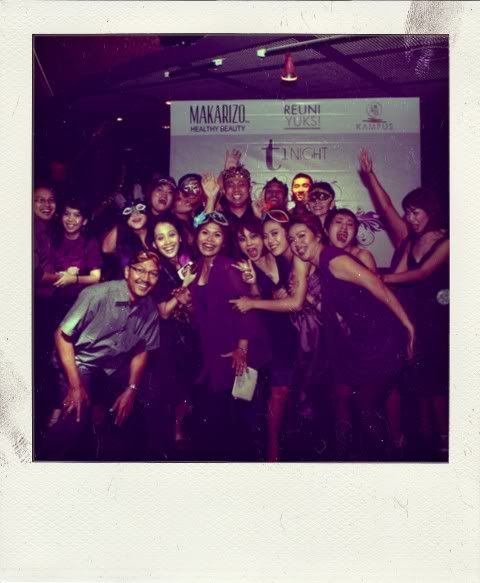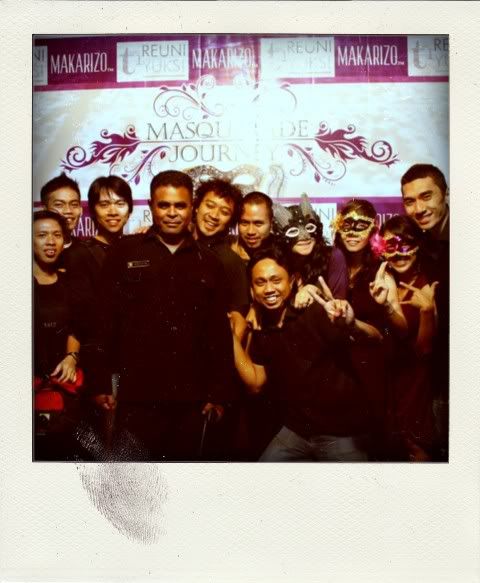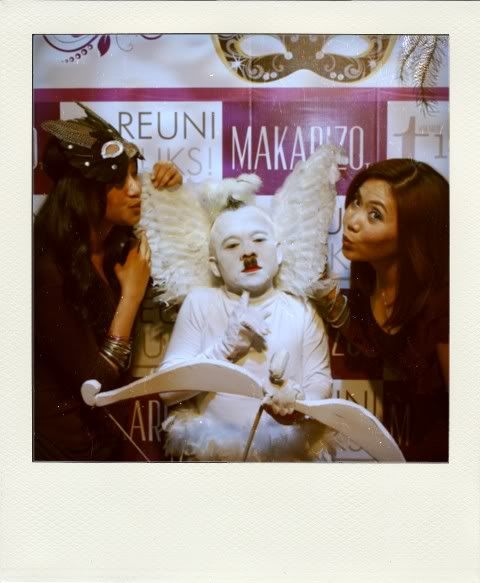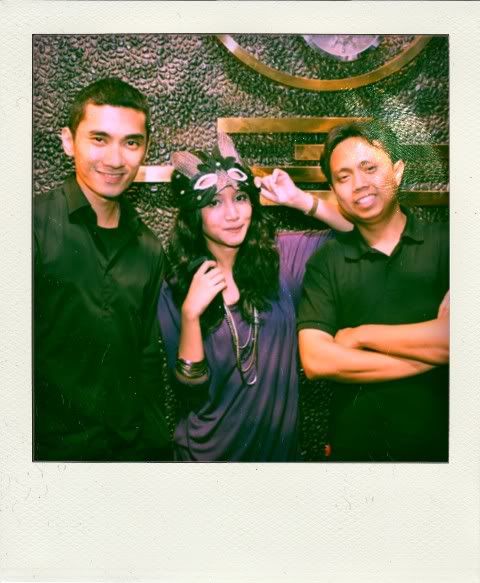 There you go. These are some pictures at that night. This is Bonny and Riko courtesy, the boys behind the camera. Hell yeah i forgot to bring my own camera, so i didn't took a high quality pictures. ARGHHHHH! And damn my Blackberry! That thing is realyreally can't handle the picture so well! Ugh! hehe I wish i have my own instagr.am as soon as possible!


*all images taken from my personal doc (thanks to Poladroid for the polaroid effect)