Okay i tell you whats in my wish list for 2011. Here they are..
1st is Yuketen Moccasin Boots, OH God! thats really cute! Even i can't imagine i'm wearing boots like that, i mean how do i look?? Actually i'm not a big fans of Moccasin, i only have one and i only wear it like twice a year. haha I'm not quite confident if i'm wearing Moccasin or Boots because i feel like my legs are getting shorter or else. But if that Moccasin Boots coming from Yuketen, of course different story, i will never say 'NO'. Just look at that Moccasin, Embrodery Suede oh that's sweet! I prefer to choose the left one. If you would gave me one of these boots, i will be your forever fans.

2nd is Kalaya pouch bag. This little cute pouch. Dari dulu emang gue suka sesuatu yang berbau keranjinan tangan tradisional etnik nan unik. Meski di Indonesia juga buanyak banget kerajinan tangan yang ga kalah bagus dan unik, but this one is stealing my heart out in just the first time i saw it.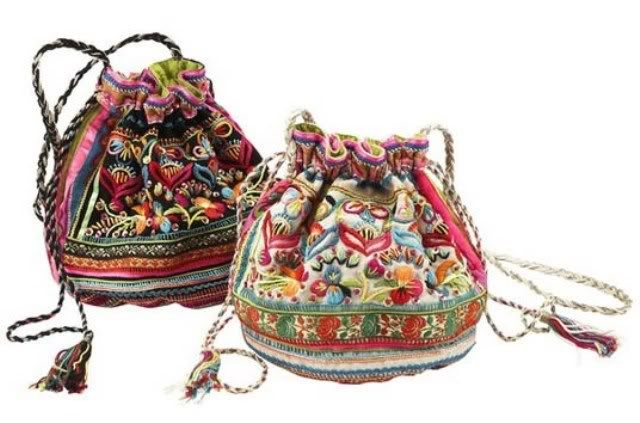 3rd is this Mustard Legging. Everyone (at least my office mates and my best friends) knows if i'm in LLOVEEEE with this thing called : LEGGING. You know, i had a lot of jeans in my closet but still i'm wearing legging for my daily outfit. Rasanya nyamaaan banget kalo pake barang yang satu ini. Dan lebih bisa bebas bergerak mau jumpalitan kaya gimana juga tetep aman. Asal jangan nyangkut aja hehe. And for this time, i dream about this mustard legging because the color is so yummy and i love the zipper hangin there also with the brown leather and the pocket! Ah how much i want this kind of legging at my closet!

4th last but not least is Aldo Brancati Wedges Boots. What can i say for these lovely boots? Wedges pula. Im really falling with this boots!
Ah.. I wish i have my own Santa for this time or maybe Doraemon for sure! Jangankan barang yang asli dengan merk yang tertera diatas. Barang yang look-a-like pun saya akan terima dengan lapang dada kalo ada yang kepingin ngasih ke gue! haha xcept Aldo shoesnya sih.. Ah keep on dreamin guys, yakin you can catch 'em later or maybe soon. As soon as possible! Sekian wish list part 1, we'll see again on my 2nd wish list! :D